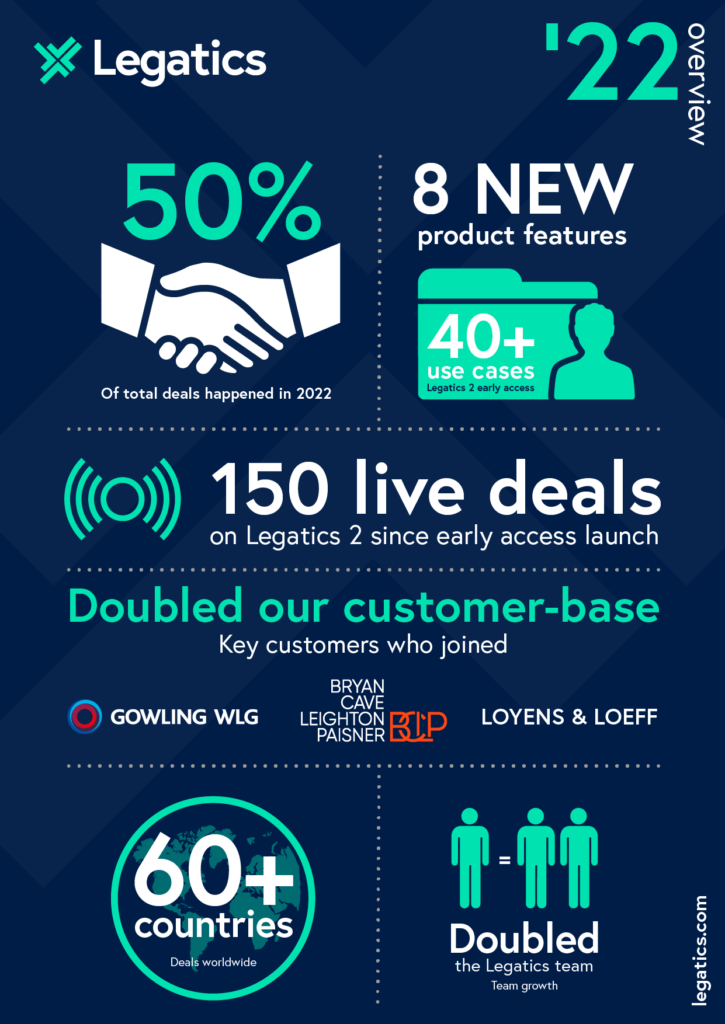 After two long years with COVID-19 being the focus of our lives, 2022 has represented the first year since the initial outbreak that our lives have started to return to normal. For many of us, this year has meant the opportunity to travel more freely. It has also meant a return to the office (at least partially). However, 2022 has been hard for many other reasons.
In February, Russia invaded Ukraine and since then there have been more than 10 million people displaced and tens of thousands of fatalities. As a company with some of its team connected to Ukraine, we stand with, and support, those still in Ukraine in the face of the devastating, ongoing war.
In the UK, the leadership has been far from "strong and stable". This year saw three different prime ministers and a transition of monarch to King Charles III following the Queen's death.
The economic climate has been turbulent, with the impact of inflation and rising energy prices starting to hit our pockets. We have also seen the growing number of lay-offs, especially amongst the large technology companies, as they look to a more conservative approach to spending in contemplation of a looming recession.
However, it is not all doom and gloom. Especially not for legaltech! Although the "end" of the pandemic has allowed for a return to the office, hybrid working has continued to provide greater flexibility and work/life balance for employees. There has been a continued focus on technology that supports lawyers and their clients to work effectively in this environment. As a result, we have seen continued growth in demand for the use of Legatics by our existing customers – with new matter growth of more than 36% and usage in a third more countries compared to 2021.
In 2022, we almost doubled our customer-base. We welcomed several leading global firms as new customers, such as Bryan Cave Leighton Paisner and Gowling WLG as well as top of region firms such as Loyens & Loeff. With the increased demand for legal transaction management software, the Legatics team has also almost doubled. We have expanded our engineering team to develop the features that firms have been asking for faster. We have also expanded our sales and marketing teams to have more of us to communicate what's new, share knowledge, attend events and onboard new customers.
A report by PwC's Strategy&, in July of this year, noted that the UK legal industry fared fairly well through COVID-19 and is now seeing a period of renewed growth and optimism. It also noted that improving the use of technology was the number one priority for law firms (ahead of cyber risk or process improvement). The top priority for legaltech investment was matter management (ahead of document management systems and contract review solutions). This research is consistent with meetings I had with several senior executives at global US-headquartered law firms earlier this year, who all stated legal transaction management or matter management software as a top five priority for their firm.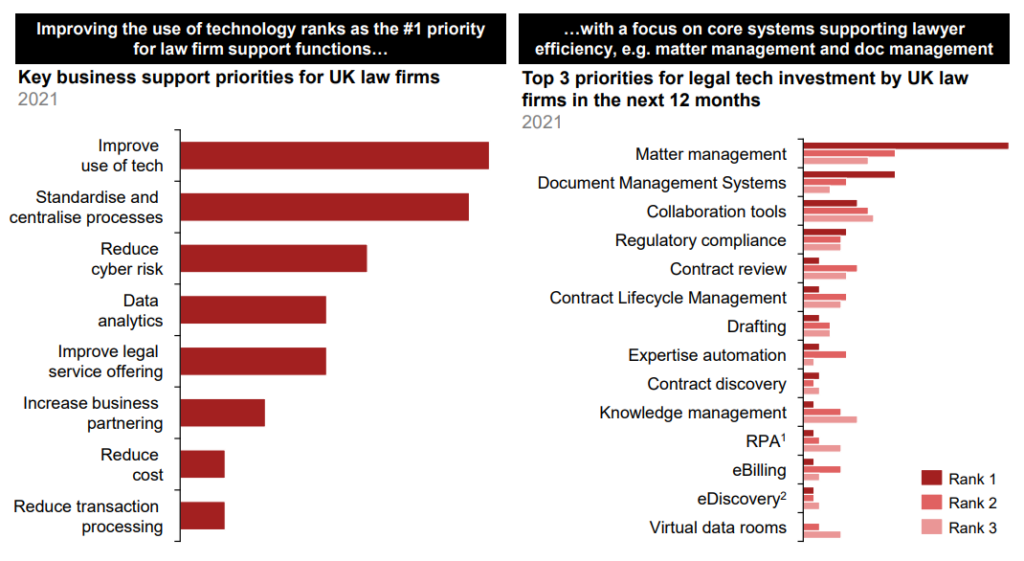 If a recession is around the corner in 2023, the silver lining for the legal sector is that it tends to be resilient to downturns. This is due to it having several non-cyclical practice areas (for example, wills, trusts and probate). It also benefits from counter-cyclical practice areas (such as insolvency and restructurings as opposed to M&A and financings).
With recent and upcoming product releases, Legatics is expanding beyond transaction management to broader matter management, with several applications across a wide range of practice areas. The new year is likely to bring an even greater focus on efficiency and cost savings. The use of legal technology is also likely to be even more of a primary focus for law firm clients. In 2023 and beyond, those law firms that manage to effectively onboard and operationalise tools like Legatics have an opportunity to strategically differentiate themselves from those that do not!