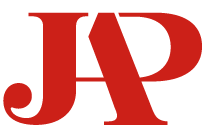 JAP
Legatics helps JAP reduce email load and close faster
Overview
Barcelona-based real-estate law firm JAP uses Legatics to streamline complex property transactions, dramatically reducing email load and administration. Being a digital-savvy firm and an early adopter of technology, JAP turned to Legatics to help them manage complex projects covering acquisition of property, leasing and construction agreements. This meant fewer email chains, improved visibility, faster closing and more time to focus on 'lawyering'.
Challenges
Complex, email-heavy transactions
Property deals involving acquisition, development, lease, and sale – with many parties and several document annexes
Inefficient ways of working
Emailing transaction documents back and forth resulted in updated versions being lost or not circulated to the relevant parties
Time spent
Traditional tools like Word checklists slowed the process down and contributed to an excessive number of emails per transaction
Our Solution
Tools for the job
JAP's founder, José Antonio Perez, found managing deals using Word checklists and email incredibly inefficient and time-consuming. The firm was looking for a tool to help create checklists online, manage the signing process, and provide greater transaction visibility.
Using Legatics has meant a 30% reduction in deal emails back and forth between transaction parties. Annexes to documents can be uploaded directly to Legatics by the relevant people, resulting in reduced admin duties for José's team.
The team at JAP particularly like the labels used within Legatics and the ability to automate how these change, in the case of statuses for example. This provides JAP and its clients with a high degree of visibility concerning their deals in progress. The firm was also extremely positive about the text importer tool and its ability to save them time in creating checklists.
As well as significant time savings and reduced admin, the JAP team found creating closing sets at the end of transactions to be much faster with Legatics. José estimated that the platform reduced time spent on this by 75% on average, when compared with creating these manually.
Results
Efficient transactions with less email traffic
Less admin per transaction means more capacity to focus on strategic work
Easy document management
Everything in one place, no need to wade through a high volume of emails or worry about version control
Fast closing
Closing sets are quick and easy to create – freeing up valuable internal resource
Time saving
Digital lists and in-platform signing means greater overall efficiency and less time wasted
I can't conceive my practice without tools such as Legatics – they are critical and part of the DNA, the way we work. They are also something we will need to keep as long as we want to be cutting-edge lawyers practising in transactions. Trying to run a project without Legatics is not being a modern lawyer.
Try Legatics today
If you use Word to manage your transactions, you can use Legatics. Using Legatics is that simple.